Adults
Especially for Women
A variety of opportunities exist at Slate Hill for women to connect with each other.
Ladies' Fellowship is held on the first and third Fridays of each month, 9:30 – 11:30 AM. Childcare is provided. Women of all ages gather for refreshments, Bible study and prayer. For more information contact Joy Fasick
Service Opportunities
Slate Hill has discovered that Christians often grow in their faith as they serve their neighbors. Slate Hill invites all to express their faith through service. Some recent projects have included.
Volunteering at new Hope Ministries Food pantry (Mechancisburg, PA)
Preparing emergency relief and school kits for third world neighbors (Lititz, PA)
Mennonite Central Committee Project Night, where hats, shawls and comforters are knit/crocheted/knotted ( third Tuesday night, 7:00-8:30 pm, of the month at the church)

Regular fellowship with residents at Cumberland Vista (Dillsburg, PA)

Assisting hurricane victims through Mennonite Disaster Service (Florida, Lousiana, North and South Carolina)
Assisting Camp Hebron with outdoor projects (Halifax, PA)
Participating and supporting the CROP Walk (Mechanicsburg, PA)
Upcoming Events
November 20, 2017 @ 7:00 pm
Men's Group
November 21, 2017 @ 9:30 am
Ladies Fellowship & Study
November 27, 2017 @ 7:00 pm
Men's Group
November 29, 2017 @ 5:45 pm
WNO (Wednesday Night Out)
December 1, 2017 @ 6:30 pm
Cumberland Vista Fellowship
Keep In Touch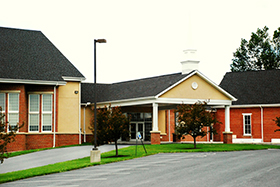 Phone:
717.737.8150
Address:
1352 Slate Hill Road, Camp Hill, PA 17011