Sunday School
Adults
---
International Sunday School Class
Adult class discussions will be focused on the theme of HOPE through the writings of the prophets: Jeremiah, Habakkuk, Job and others.
Leaders: Caleb Miller, Ben Fredrick and Lamarr Widmer
Room: 114
Faith Stories: Journeying With Pebbles In Our Shoes
Connect your own sacred journey with others through times of certainty and blessing as well as times of doubt and despair. Participants will share important life experiences which have shaped their view of the world, God, faith, life and church.
September 14; Tom Barnes, September 28; Sunny Gandem
Coordinator: Ulli Klemm
Room: 115
College and Career
Join post-high school, college and career young adults in an informal atmosphere to explore a series on the Sermon on the Mount.
Leaders: Roger & Holly Myers; Daniel & Lynley Lapp; Lynn Shertzer
Room: 111
Children
---
Early Childhood (ages 3-5)
A child's relationship with God flourishes through Bible stories told in simple language, joyful singing and creative sensory activities.
Leaders: Lori Manivong, Debbie Weaver and Darlene Fasick
Room: 106
Primary (Kindergarten-Grade 2)
This class will identify people of God through stories in which the child can envision him/herself in real and creative ways.
Leaders: Jen Frederick and Amanda Mussleman
Room: 110
Middler (Grades 3-5)
Children are presented opportunities to explore authentic ways to put their personal faith into action.
Leaders: Rhoda Hershey and Sharon Doll
Room: 109
Junior MYF (Grades 6-8; Room 105) & MYF (Grades 9-12; Annex building)
Classes will focus on topics that meet their unique interests and needs.
Upcoming Events
November 20, 2017 @ 7:00 pm
Men's Group
November 21, 2017 @ 9:30 am
Ladies Fellowship & Study
November 27, 2017 @ 7:00 pm
Men's Group
November 29, 2017 @ 5:45 pm
WNO (Wednesday Night Out)
December 1, 2017 @ 6:30 pm
Cumberland Vista Fellowship
Keep In Touch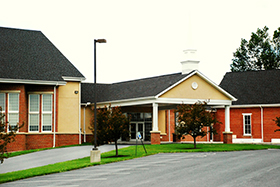 Phone:
717.737.8150
Address:
1352 Slate Hill Road, Camp Hill, PA 17011