Wednesday Night Out
WNO BEGINS — January 14, 2015
Leave the cooking to us each Wednesday evening, September – March. Bring the whole family to church for dinner, followed by activities for children and adults.
5:45 – 6:30 pm Dinner is served (nominal donations are welcome)
7:00 – 8:00 pm Activities for children and youth; Bible study and prayer for adults. Nursery care available.
Direct questions about Wednesday Night Out to Church Office at 717.737.8150 or you can Email Us.
Upcoming Events
November 20, 2017 @ 7:00 pm
Men's Group
November 21, 2017 @ 9:30 am
Ladies Fellowship & Study
November 27, 2017 @ 7:00 pm
Men's Group
November 29, 2017 @ 5:45 pm
WNO (Wednesday Night Out)
December 1, 2017 @ 6:30 pm
Cumberland Vista Fellowship
Keep In Touch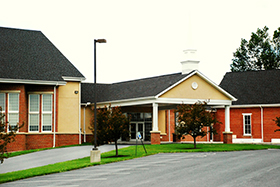 Phone:
717.737.8150
Address:
1352 Slate Hill Road, Camp Hill, PA 17011